Microfiltration
a performance for two people
2001
made in collaboration with Marek Ther

Mark Ther and I collected 16 full vacuum cleaner bags from our friends and acquaintances. At the show opening, we cut the paper dustbags open and spread their contents out on the floor. We used a vacuum cleaner to suck up approximately half of the sixteen nest-like piles of dirt into eight new paper bags. By continuing to reduce the number by half we eventually ended up with a single bag containing samples from all 16 households. A day later we mapped out the entire operation on the walls of the gallery with photographs, information on the contents of each bag and a schematic diagram of their hybridisation.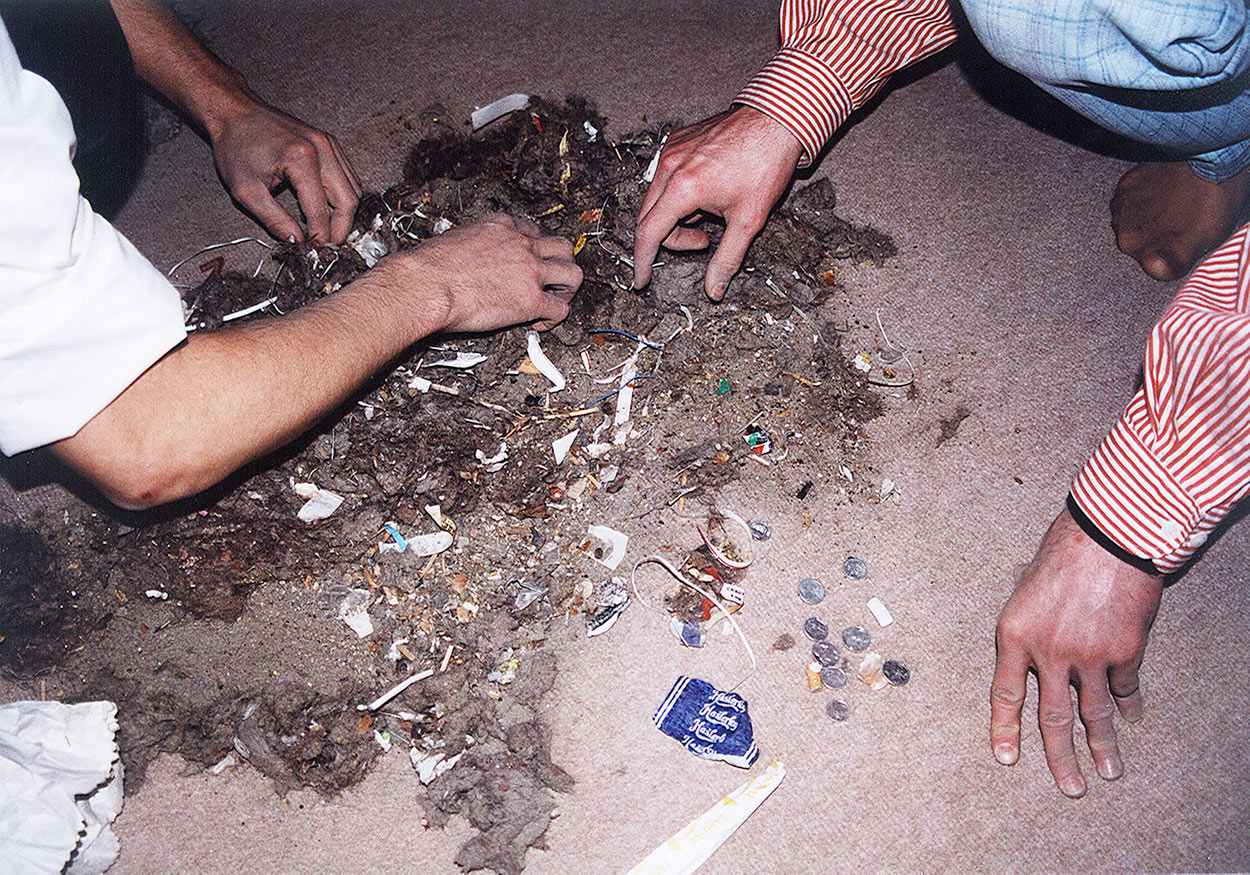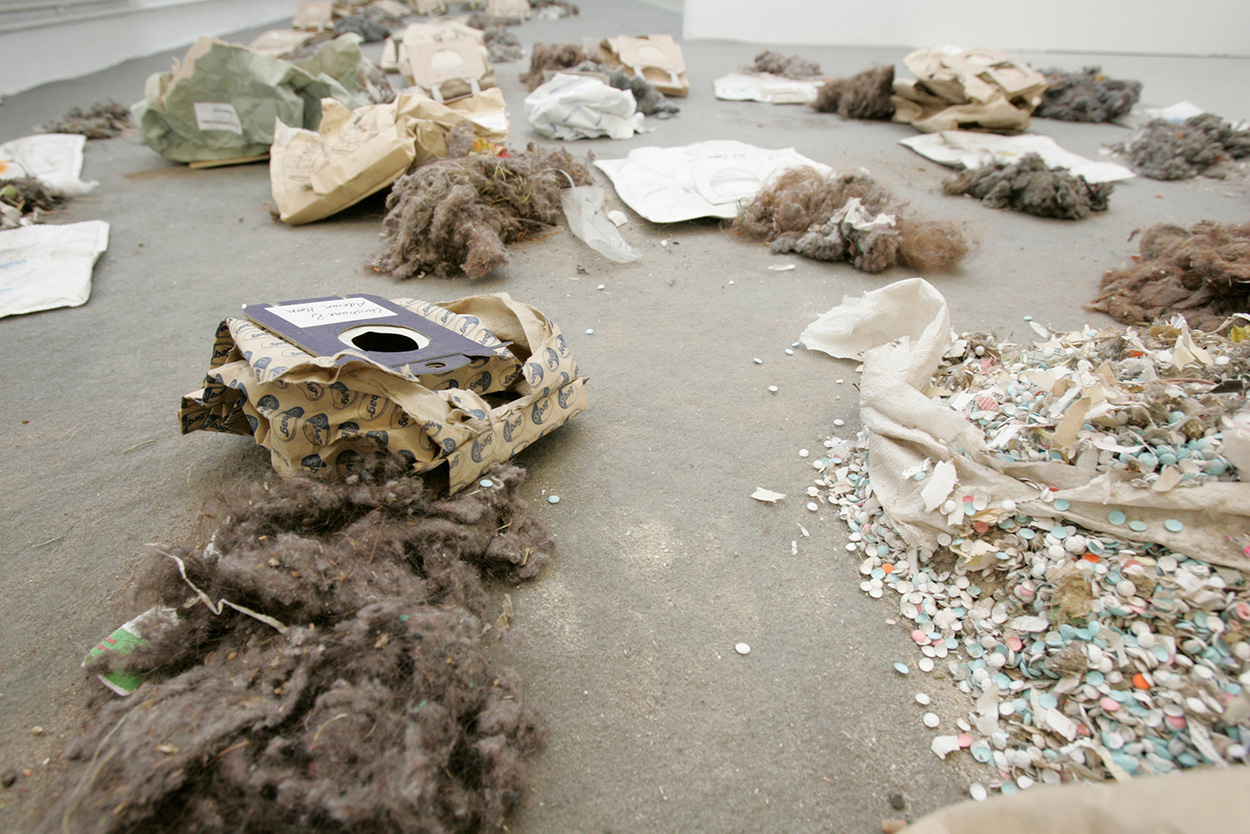 photo: author's archive, Martin Polák and Linda Urbánková